Welcome to Anytype!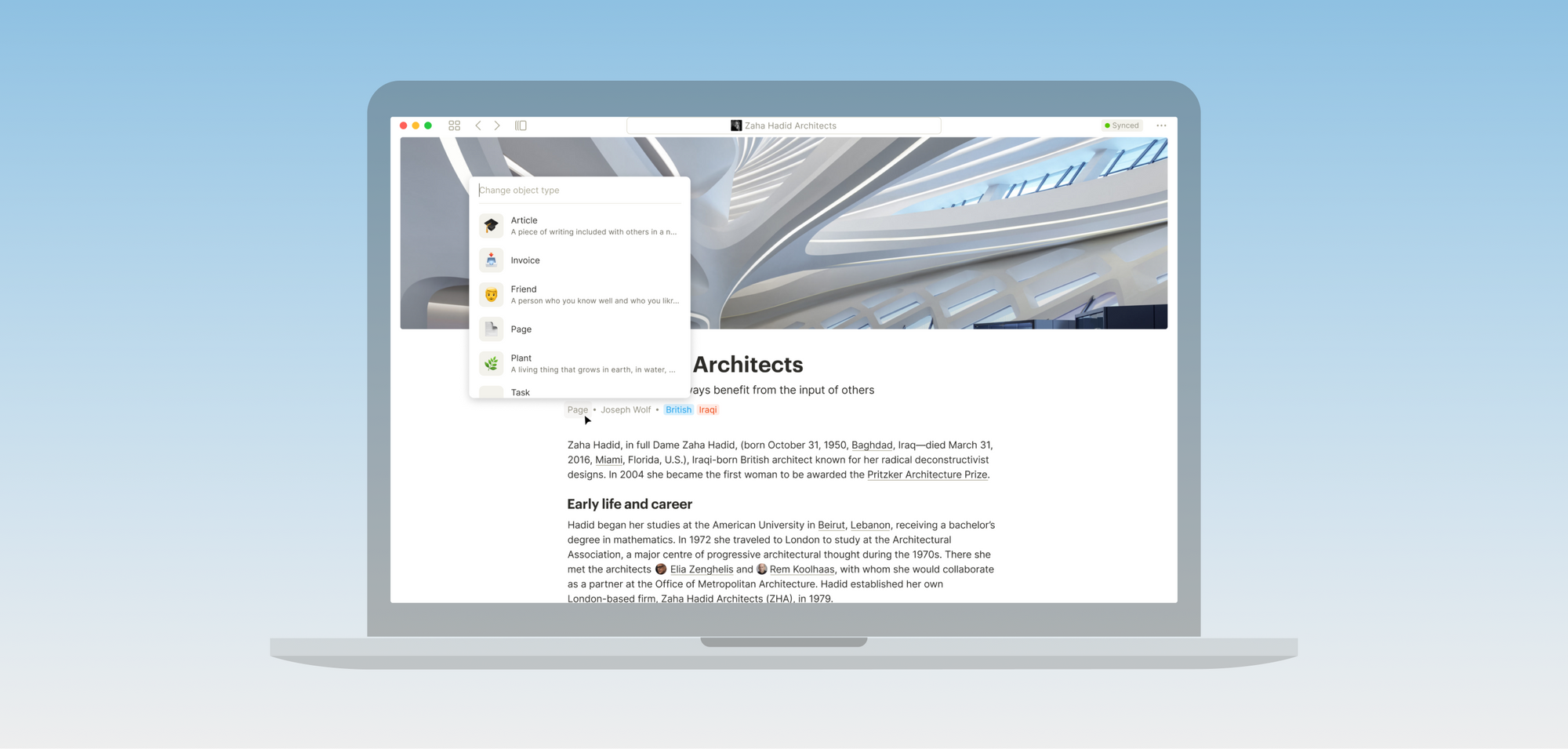 Our mission is to change the role of software in our lives. Anytype is built around a new metaphor, which replaces apps with objects. They are small, easy to create, share, and remix. They will help more of us build the software we want.
This is our first version designed with our metaphor. It introduces several new features:
Multiple object types and the power to connect them with relations.
Layouts and templates help you save time on repetitive tasks.
Finally, you can now work with multiple objects using Sets, creating tables, galleries, and (soon) boards.
Future versions will allow you to share your objects and collaborate with others. This is our next step towards our vision of a global repository of knowledge.
Objects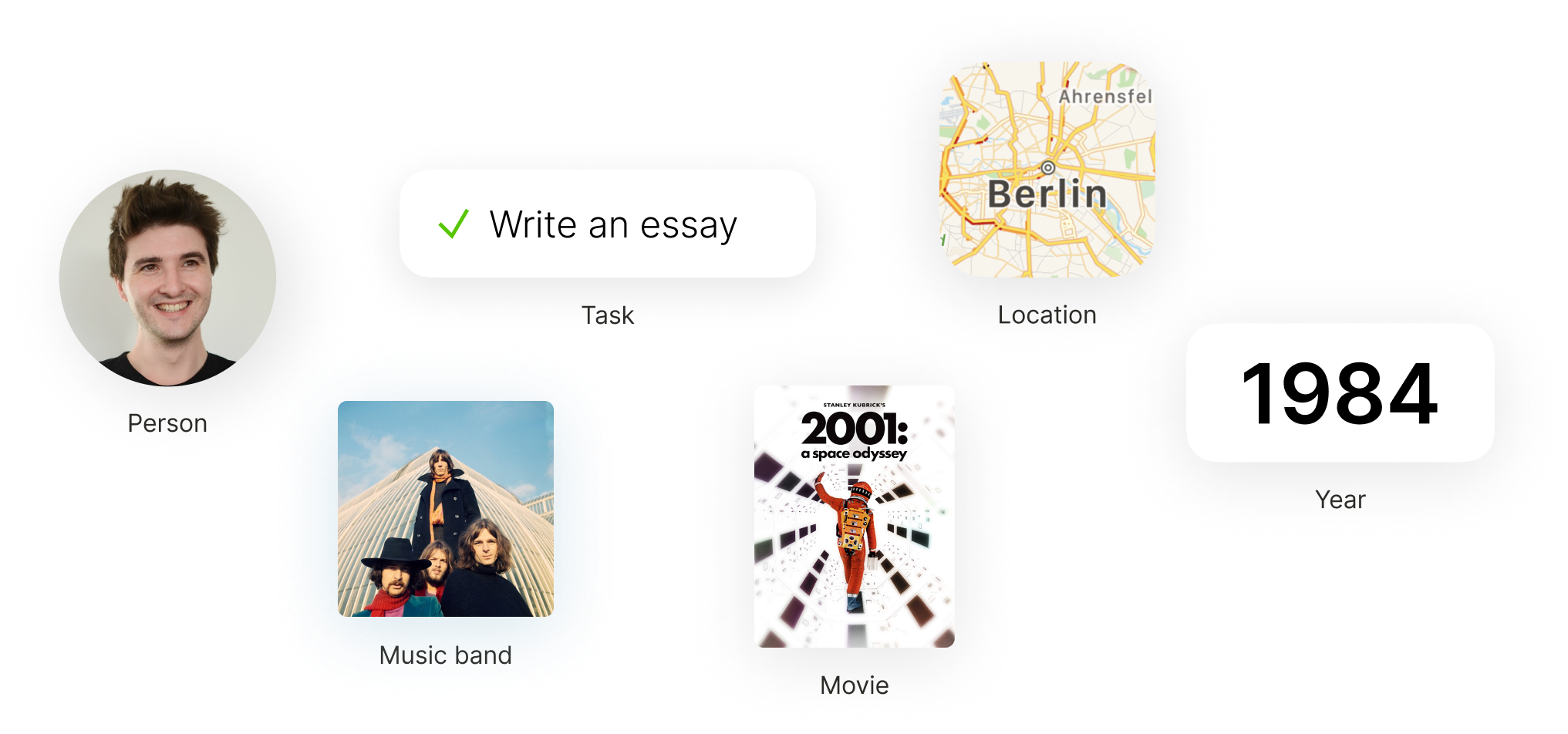 Relations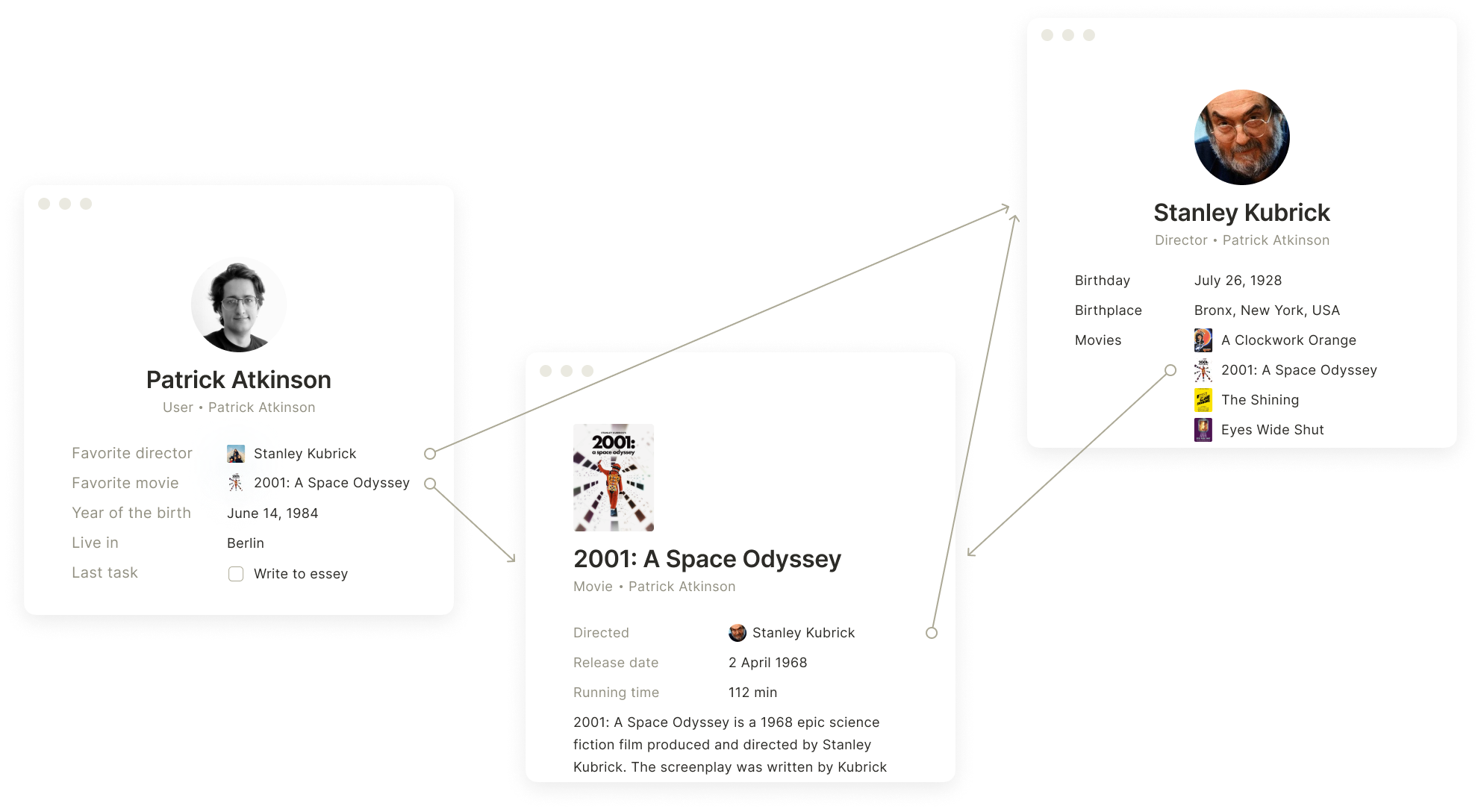 Your data & privacy
Knowledge graph