February Community Update
Our Anysync protocol in a nutshell: what happens when Alice, Bob, and Jane want to collaborate in spaces about fish and cats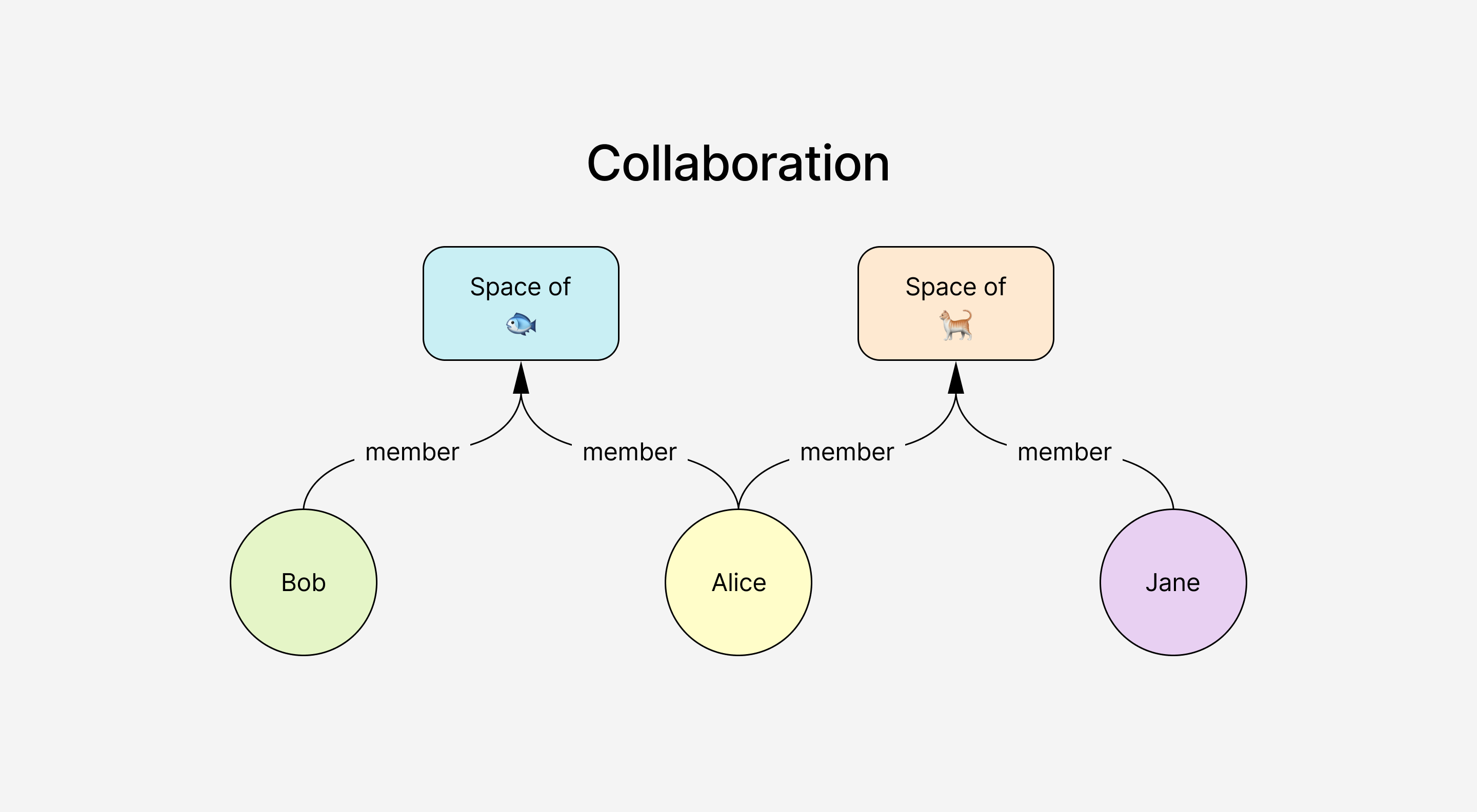 🎈Noteworthy happenings:
Release 0.31.0
Inline sets, graph updates, library redesign, and more - cupid showed up just in time for Valentine's day with plenty of hotly-requested features for our community to play with. In case you missed it, check out the full release notes here.
Infra Town Hall / AMA
Misha hosted a fun community town hall event introducing our Anysync Protocol. From data layers to tech stack and scaling challenges for shared spaces, we loved your questions. Thanks to everyone who showed up and supported!
🦫 What we're working on:
Infra:
Internal testing of an updated data structure have commenced.
Please note: For existing account holders, our next release will involve a manual migration of data from your current alpha account. Stay tuned for detailed instructions.
Product:
Collections, widgets, new sidebar, oh my! There's a whole lot of juicy stuff slated for the coming two release cycles, in which we'll fully introduce the concept of spaces within the app.
While all current users will begin with a single space, spaces will eventually form the foundation for controlling which Objects are visible, editable, and shareable across different groups and access rights.
Open-Any:
Hooray! In March we'll be making strides toward our open source project. Along with sharing our roadmap to open source, we'll be hosting a community town hall later in the month specially dedicated to contributors & other interested parties.
Marketing:
Gearing up for PR pushes, product hunt, and mobile store launches in the next few months. We'd love your support in upvoting and reviewing Anytype on these platforms, when the time is right. More details to follow.
🥁 What's coming next:
OpenAny Townhall
Sergey and our founders will be sharing our vision for open source and roadmap to accepting contributions. Of course, your questions will be welcomed. This post will be updated with a signup link once the date has been confirmed.
Countdown to Public Beta
It's cominggg 🙀 After lots of anticipation and behind-the-scenes preparation, we're gearing up to share our baby with the world and remove our waitlist in just a few more (big) releases. That means instead of onboarding calls, new users will be greeted with a pretty snazzy new self-onboarding experience.
We'll announce this officially in our community when the public beta is official; for now, suffice it to say that our team is very, very excited.
🍭 Cool things we enjoyed in February:
Tidbits from our Slack #random channel, which we thought you might enjoy:
https://every.to/p/in-the-next-era-of-social-build-rituals-not-habits
https://www.youtube.com/watch?v=m9lZfnRrM4Y
🌊 All from us for now - stay awesome & see you in a month!