A Very Valentiney Release
When inline sets & graph updates are your love language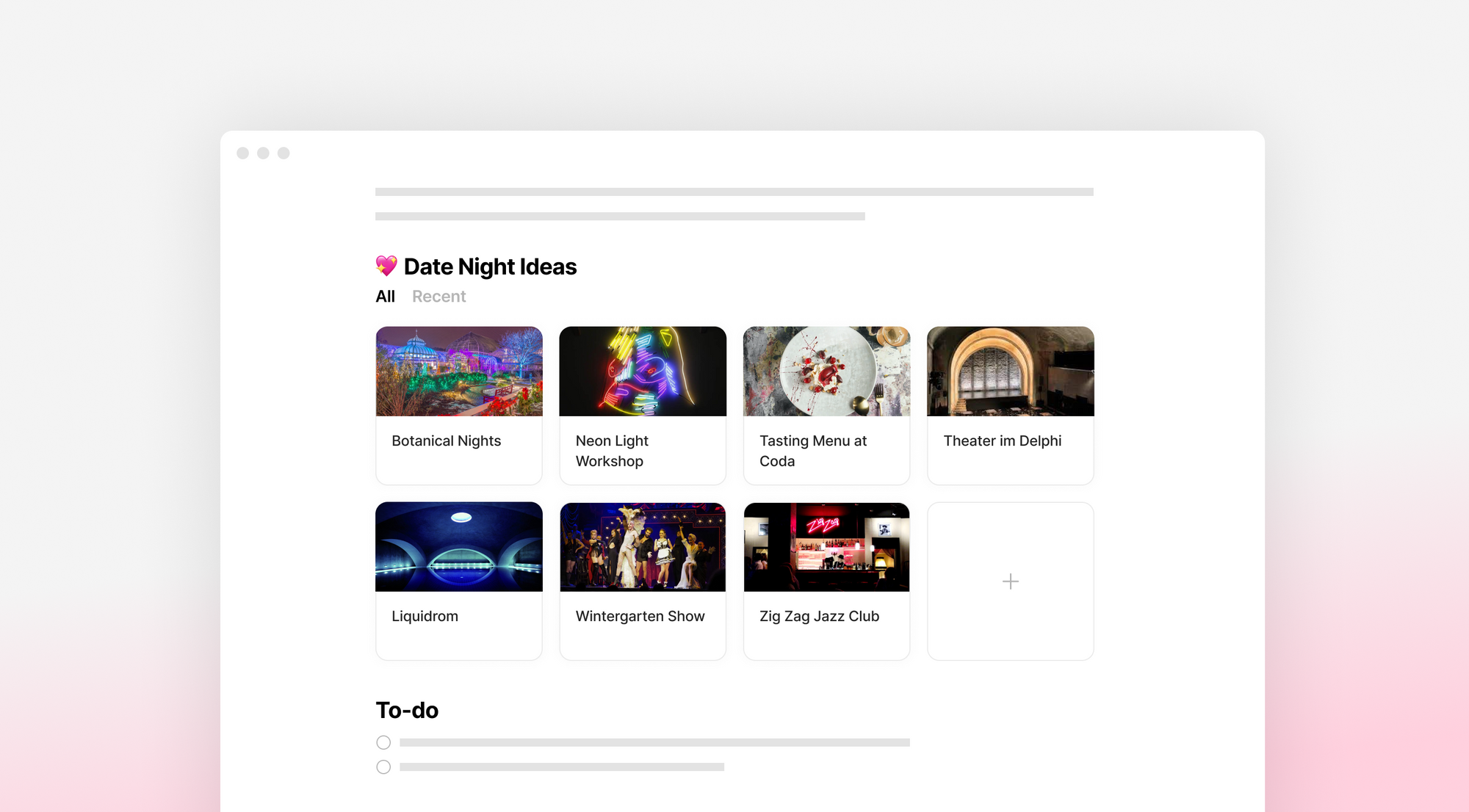 While some people celebrate Valentine's Day with a box of chocolates, at Anytype we prefer to show our love in the form of a new release.
Over the past months, our team's been researching & designing solutions to address our community's needs in managing several objects at once. As the first in a series of projects addressing this topic, we're happy to bring you inline sets, which will allow more flexible interaction between sets & objects, allowing you to freely embed the former within the latter.
Inline Sets (Desktop; supported on iOS & Android)
We've added a new block type - inline set. You can create an inline set using command: /inline.
Once created, select an existing set as a source, or create a new one. Any changes you make to the inline set query, icon, or name will be synced with the source set.
Inline sets created on desktop will generate inline set blocks in your iOS & Android editor. Tapping on these blocks will take you straight to the source set, where you can add or edit objects.
Notion Import (Desktop)
Here by popular demand: importing your files directly from Notion to Anytype! The new integration preserves relationships between parent-child pages as links between imported Objects. Follow the instructions from the Settings > Import > Notion > 'Learn more' section to set up your integration token and start importing your files to your space.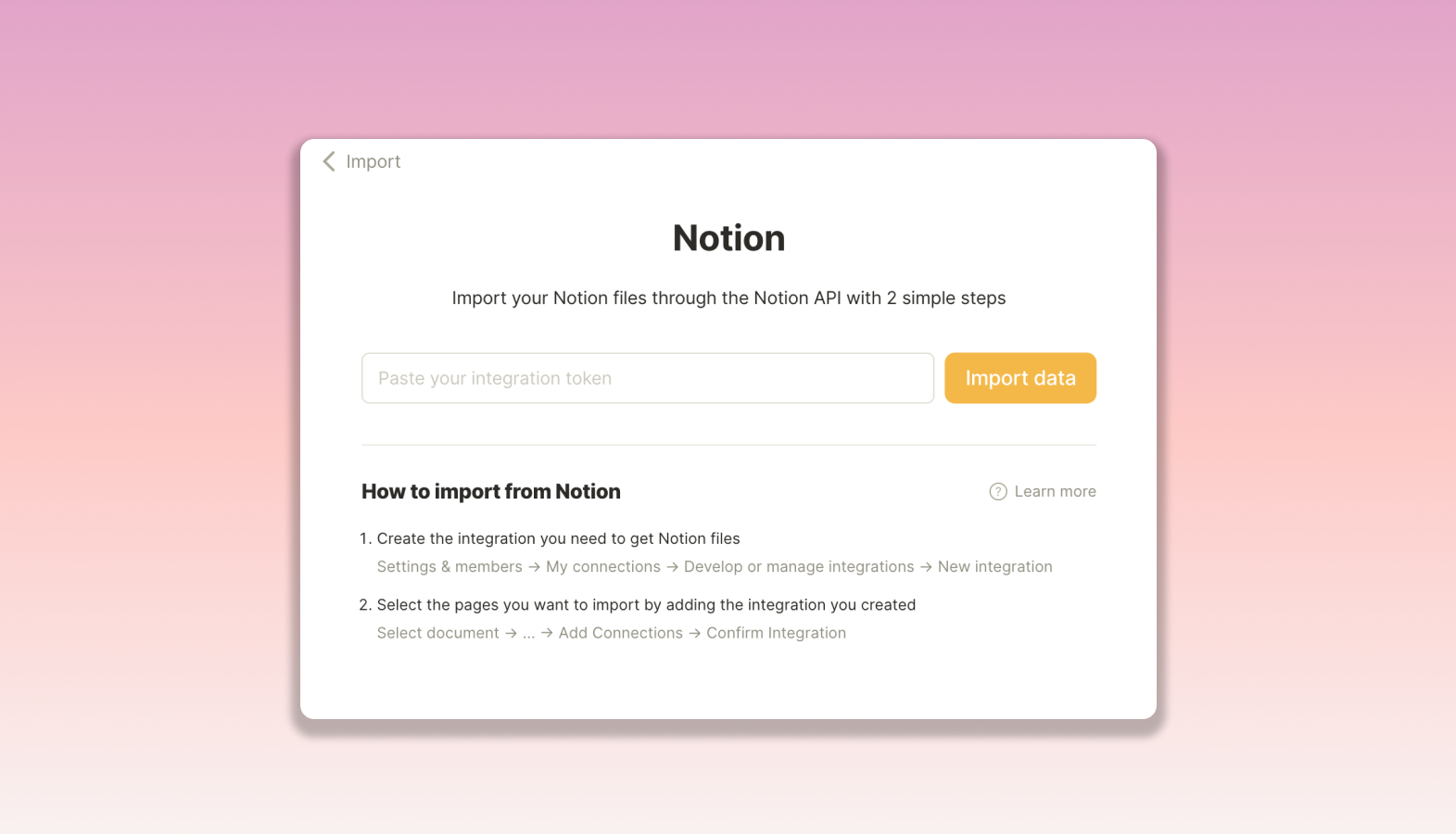 Library Redesign (Desktop - coming soon on Android)
Your control panel for managing types & relations got a facelift in 0.31.0. Descriptions have been removed and buttons have been updated for a lighter, cleaner look & feel.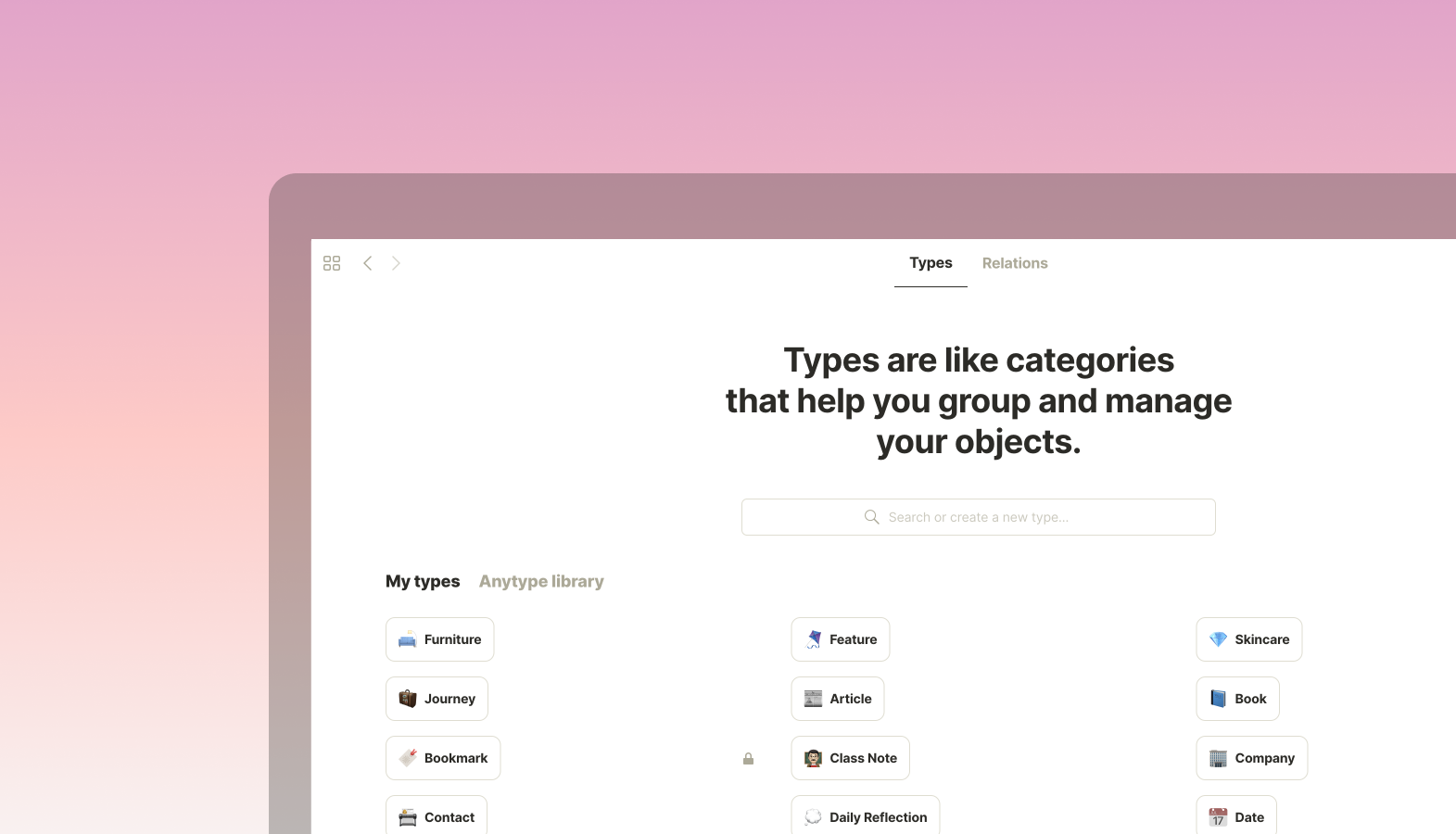 Graph redesign (Desktop only)
We've re-worked the graph to include Object previews-on-hover, Icons as nodes, and directional arrows. We will continue to expand our graph functionality in the coming few releases, so stay tuned for further updates.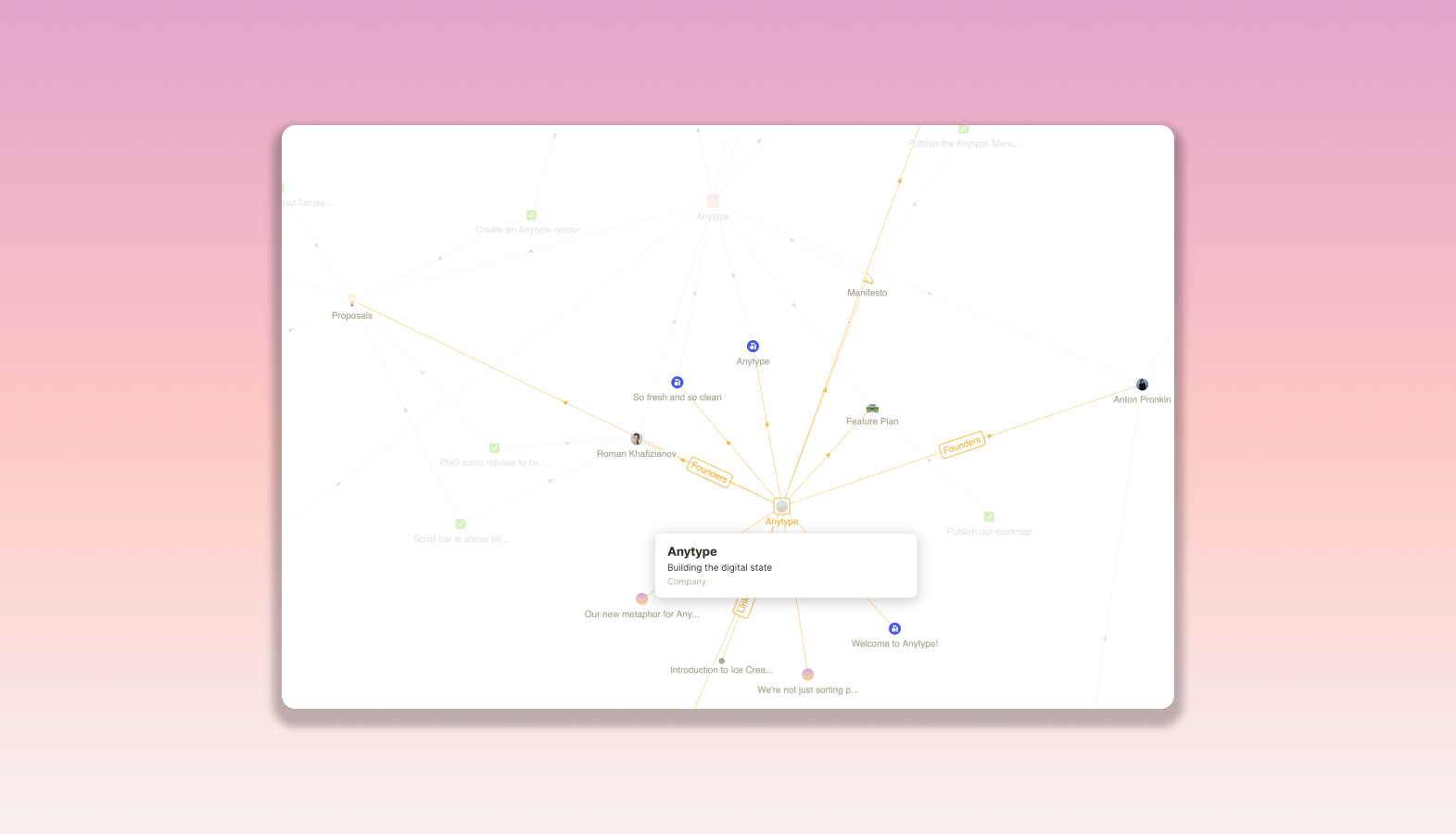 For a full update, please visit the Release Notes section of our Community Forums. Lots more planned for our next release - see you back here in March!