Our 2022: A Retrospective & Thanks to our Community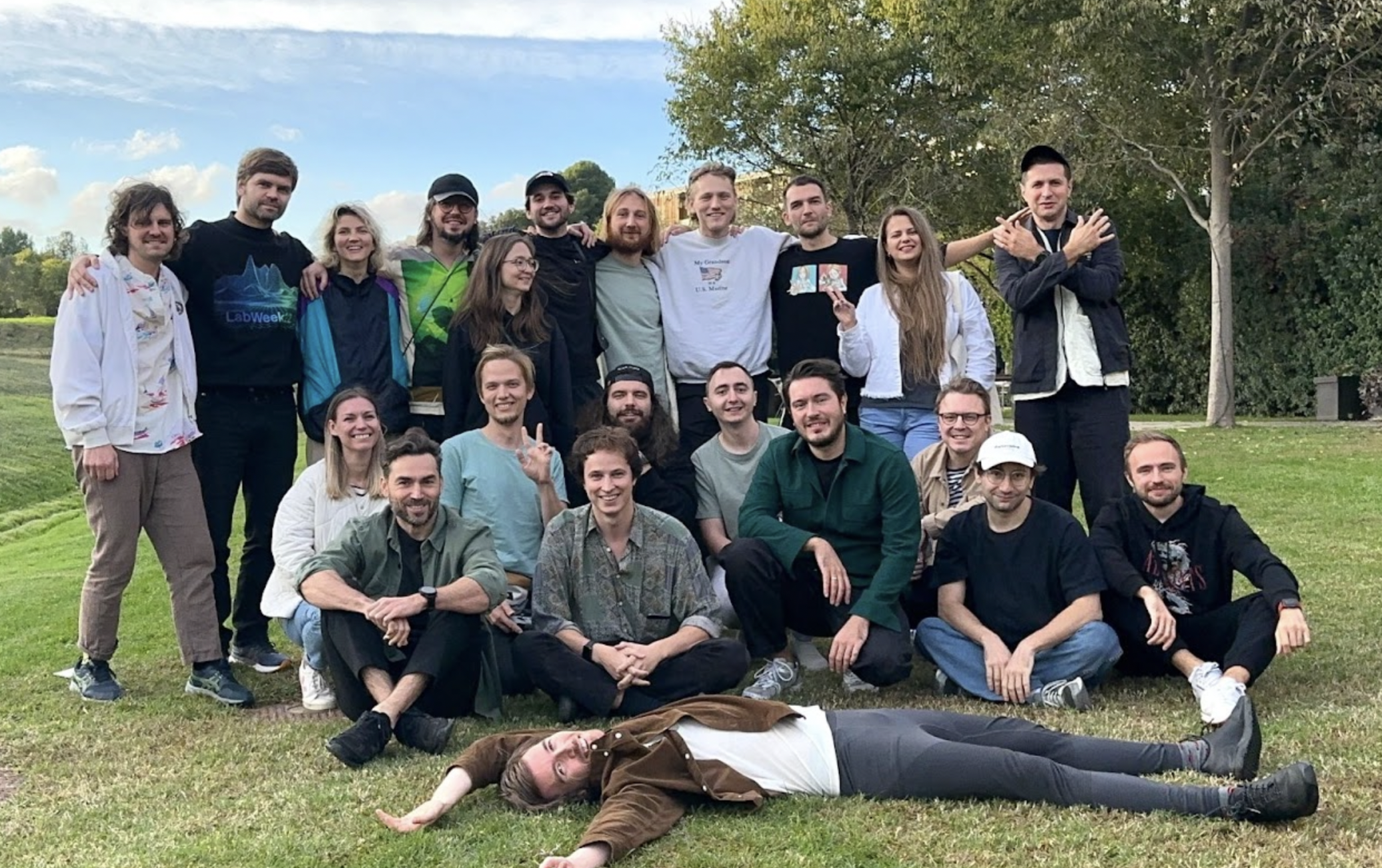 Amidst the typical end-of-year hustle and bustle, our team would like to pause and share some reflections on the past 12 months: the highs, the lows, what we learned, and what we hope to bring with us into the next year.
What Was Awesome
🎯 Growth in our community and number of alpha testers
Since the beginning of the year our waitlist has grown to a bulky 68,000+ people; meanwhile, the number of people who have ever used Anytype has grown by nearly 7x. The engagement in our community forums is more than twice what it was last year, thanks to the help of a stellar moderator team and increased team presence 🫶
✨ Some pretty awesome releases
In 2022 we shipped 8 releases in which we delivered 31 shiny new features, smashed 363 bugs, and made 2499 commits…and counting 🤯
Sidebar navigation, simple tables, kanban, multi-windows, bookmarks, and bulk operations in Sets were some of the most-requested features from our community, and each new release gave us a surge of positive energy.
🪄 Infrastructure breakthroughs
Till now, the single greatest technological project we've been working on has been an offline-first, locally-synced collaboration environment. This year, we saw some exciting breakthroughs in our infrastructure and architecture which will allow us to proudly bring this to the public and demonstrate its viability in 2023.
💚 Our Seed Round
Stay tuned for an official announcement. For now, we're thrilled to be working along side the best-of-the-best investors in our space, who are aligned with our mission and vision.
🌧️ What Was Tough
🫂 Life
We would be remiss not to mention the influence that the war and general macroeconomic instability has had on our team members and families. In addition to delivering on milestones amidst this environment, we also needed to find new ways to support and be there for each other.
This led us to...
😾 Fewer releases than we were aiming for
We started 2022 with ambitious goals to deliver a cross-platform release each month. The last quarter was quiet due to a major refactoring of our architecture, which in turn created a backlog of features that depended these updates. We're thrilled however, to have lined up the next four releases in the first months of 2023, which will fully deliver the scalable sync and private space experiences for our community.
In spite of everything, the past year has made us even more committed to our mission of providing digital sovereignty to every individual. The perils of centralized control over our digital lives and assets has never been more pronounced, and we're convinced that the guaranteed rights to privacy and ownership is more needed than ever.
What We Learned, or Are Learning

🧸 The importance of building in public
As an organization which greatly values cooperation and openness, feedback from our community these past months has helped us understand how important it is to regularly share our plans and what we're thinking about/doing/building, even when the end result is not yet fully known.
Next year we're coming with a structured plan for both sharing our thoughts and challenges related to various projects as they're happening, starting with a series of Town Hall events which we're kicking off in January next year.
💎 Our Unique Value Proposition
With the help of some user deep-diving during the last months, we're honing in on who we're building for, the problem that we're solving, and how to talk about it.
The narrative has been tricky at times - Anytype can be described as a knowledge management tool, a graph, or an ecosystem. Recent deep dives into the various aspects of our vision, combined with and more refined understanding of our users, has gotten us much closer to articulating the need that Anytype fulfills for our community.
What We're Manifesting for 2023

🚀 Opening our waitlist
Saying goodbye to invite codes and weekly onboarding sessions. Saying hello to…public beta :)
👯‍♀️ Bringing Offline Collaboration
Offline, private spaces are well & good, but offline, private collaboration is awesome. We've begun testing this function internally and are looking forward to shipping in the second half of 2023.
🪩 Opening our repos
Giving our community an opportunity to verify our code, self-host, and contribute to specific repos are all part of our roadmap and we just can't wait to start working more closely with our contributors.
Finally, our warmest thanks…

Till now, we're convinced that we have the best community on this side of the web, and we'd like to send our thanks to each and every one of you for sharing your time, feedback, bug reports, and feature requests with us.
Every shared invite code, upvote, and survey response has helped us this past year and we could not do it without you. We wish you a restful and joyful end of 2022, and can't wait to build together in 2023 ❤️