Your Workflows, All Grown Up
Highlights from Desktop 0.28.0, iOS 0.17.0, and Android 0.10.0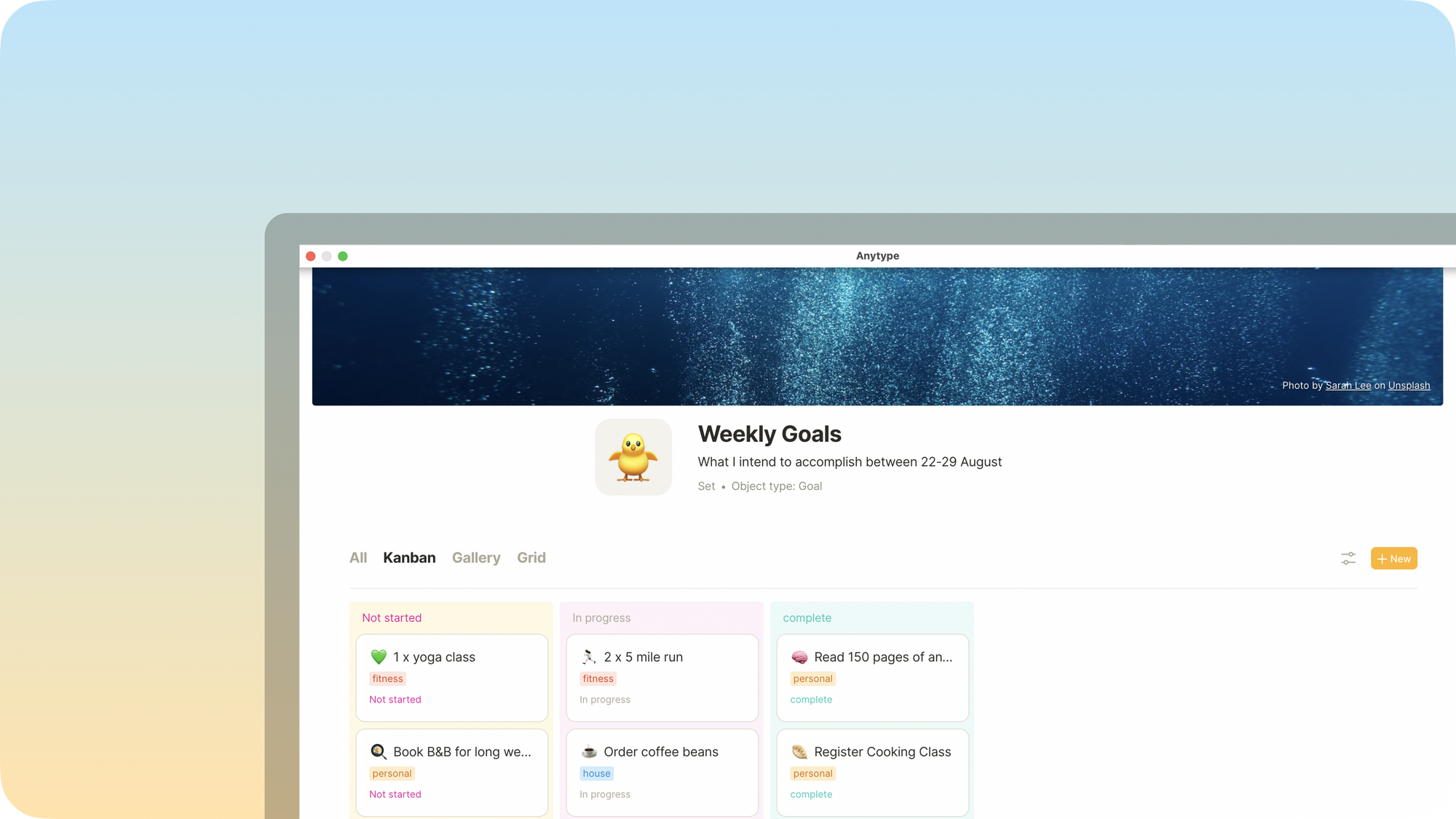 Ahoy, Anytypers!
We just couldn't let this month go by without another monster release. Hope you're ready, cuz we've packed this one with updates that we hope you'll love as much as we do.

As usual, please check the Release Notes section of our Community Forums for full release notes including keyboard shortcuts, security enhancements, and bug fixes.

Let's get to it:
Desktop Updates (0.28.0)
Kanban Set View!
We know you've been waiting for Kanban for like...ever. We're incredibly happy to be bringing you the first version on Desktop with this release, before introducing it on our mobile platforms.

In this version, you can group Objects according to Status, Tag, or Checkbox statuses.
Multi-Windows
In case one Anytype window wasn't enough, now you can open as many as you like! Drag and drop blocks between your Objects to move and copy content. We won't judge if you feel like doing it just for fun.
Spellcheck
The perfectionist in all of us can now breathe easy - spellcheck has now been introduced in 39 languages! In case you're not into red underlines all over your Objects though, don't despair - you can also disable your spellcheck in Account Settings > Personalization.

More languages will be introduced in future releases.
Scaling
Achieve greater control over how you view your workspace elements by scaling your interface. Cmd/Ctrl + to enlarge, Cmd/Ctrl - to decrease size.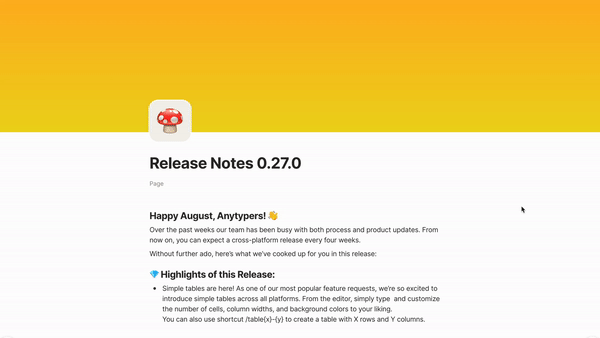 iOS Updates (0.17.0)
Set filters
Filter function has been added to Sets! Now you can better customize your views by filtering by any relation.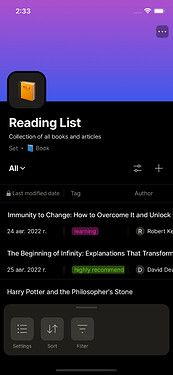 Set Gallery View
Gallery view in Sets is also being released with this version, allowing you to visualize your Objects in card format. We especially love using Gallery view to navigate our books, recipes, and projects.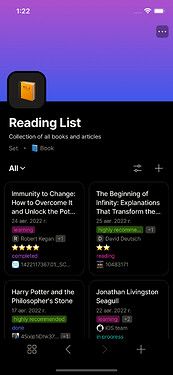 Android Updates (0.10.0)

Introduced reloadable Bookmark Objects
In our last release (0.9.0) we introduced Bookmark Objects and Sets. Now, you can make sure that these Bookmarks are up-to-date with the 'Reload' function. From Set view, simply open your Bookmark, then tap the URL for the reload option.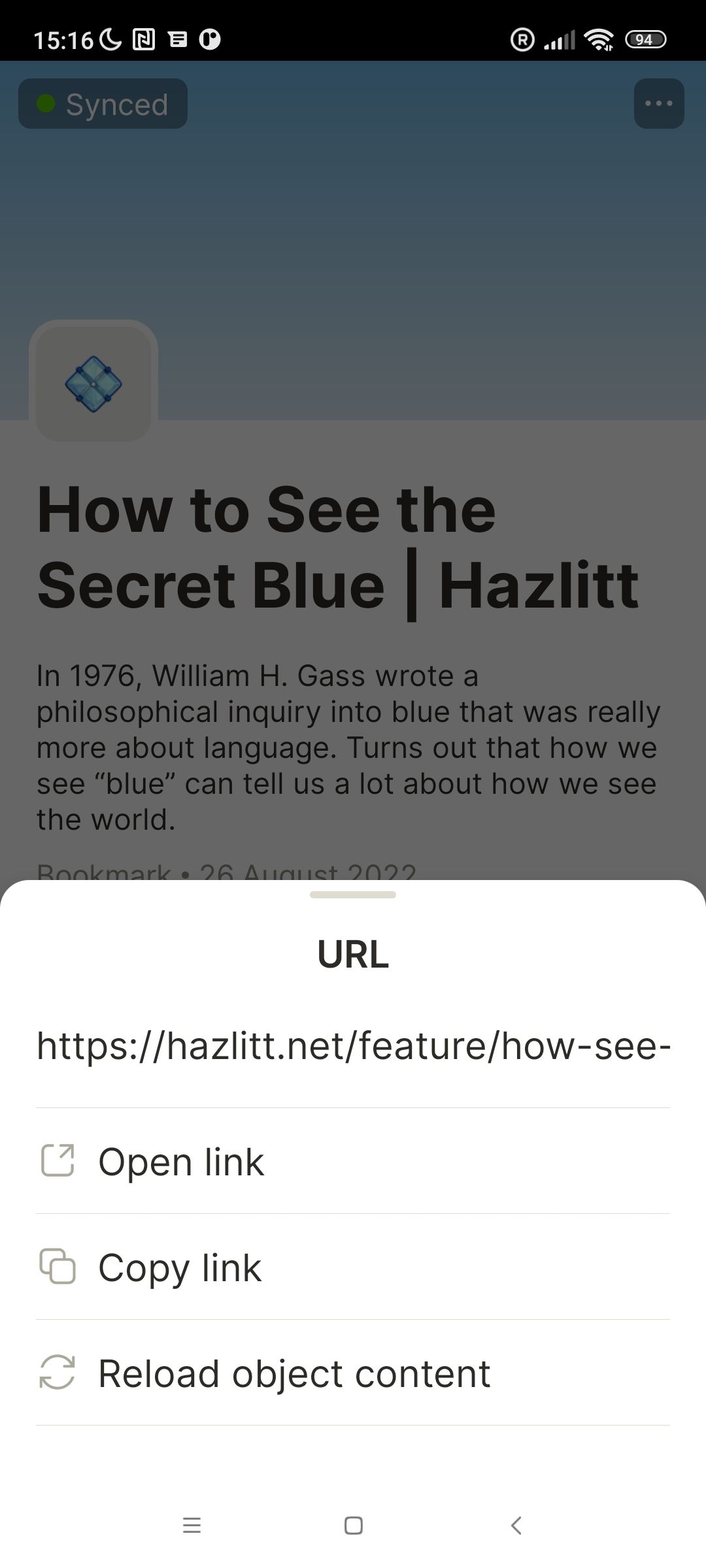 Introduced underline markup
You can now use the Block Style menu or / command to underline to your heart's content.
Records are pre-populated with data taken from filters when creating new Objects
Contextualize your Object creation by adding new Objects via Sets. If you've applied any Relation filters to a given Set view, any new Objects you create from this view will be automatically populated with these relations.