Ready... Set... Declutter
Kicking off 2023 with a clean, productive slate.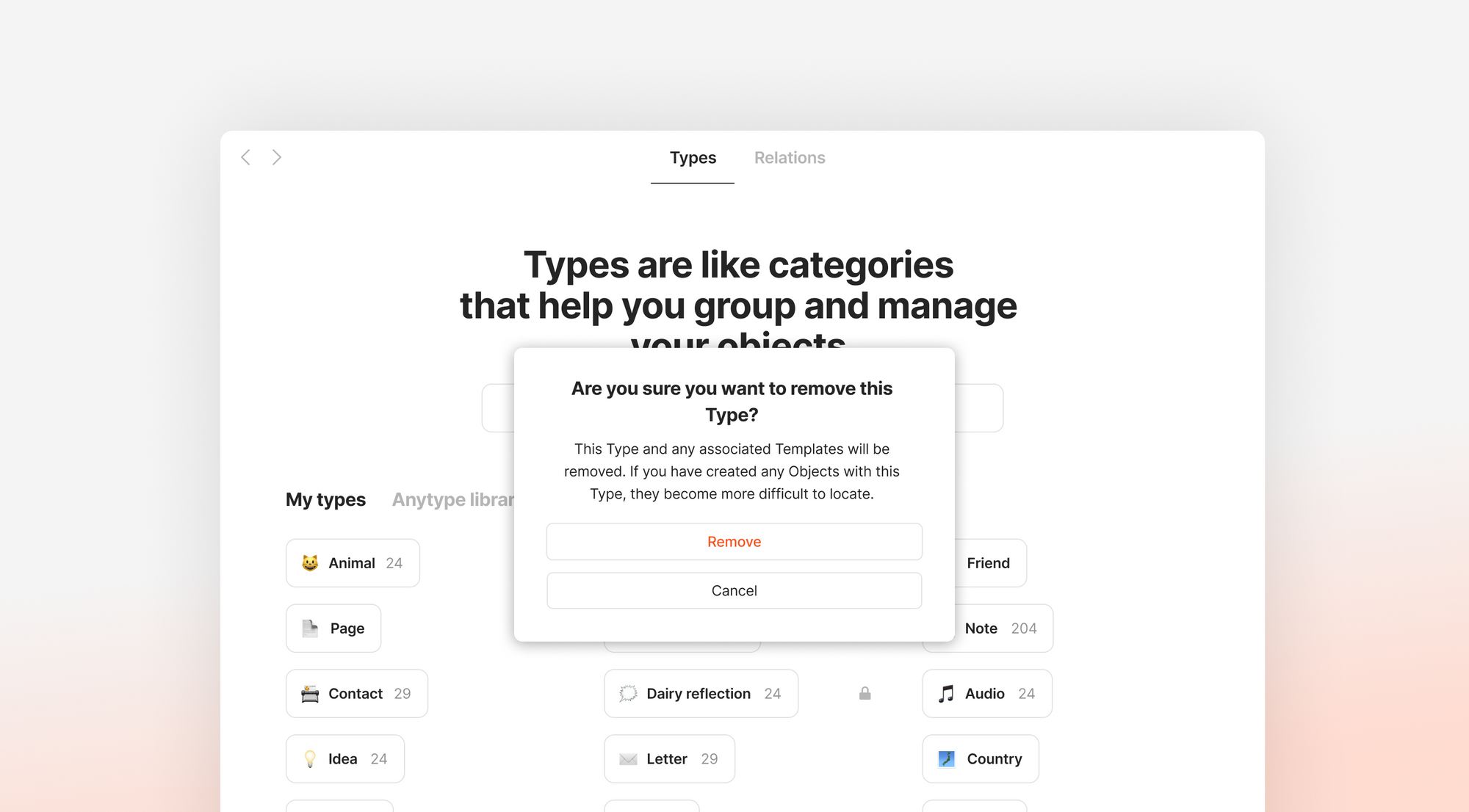 Welcome to the first release of the new year!
Following some major refactoring work in the last quarter of 2022 regarding how data is stored in your account, we're pleased to deliver this update, which will allow you to clear the clutter from your space and start 2023 with a clean, productive slate.
Deletion & Modification of Types & Relations (Desktop)
We heard you loud & clear - starting with this release, it's now possible to remove or modify both pre-installed and custom-made Types & Relations from the Library on Desktop, so your space truly feels like yours.

Modifications to Types & Relations will be reflected on all platforms when opening impacted Objects.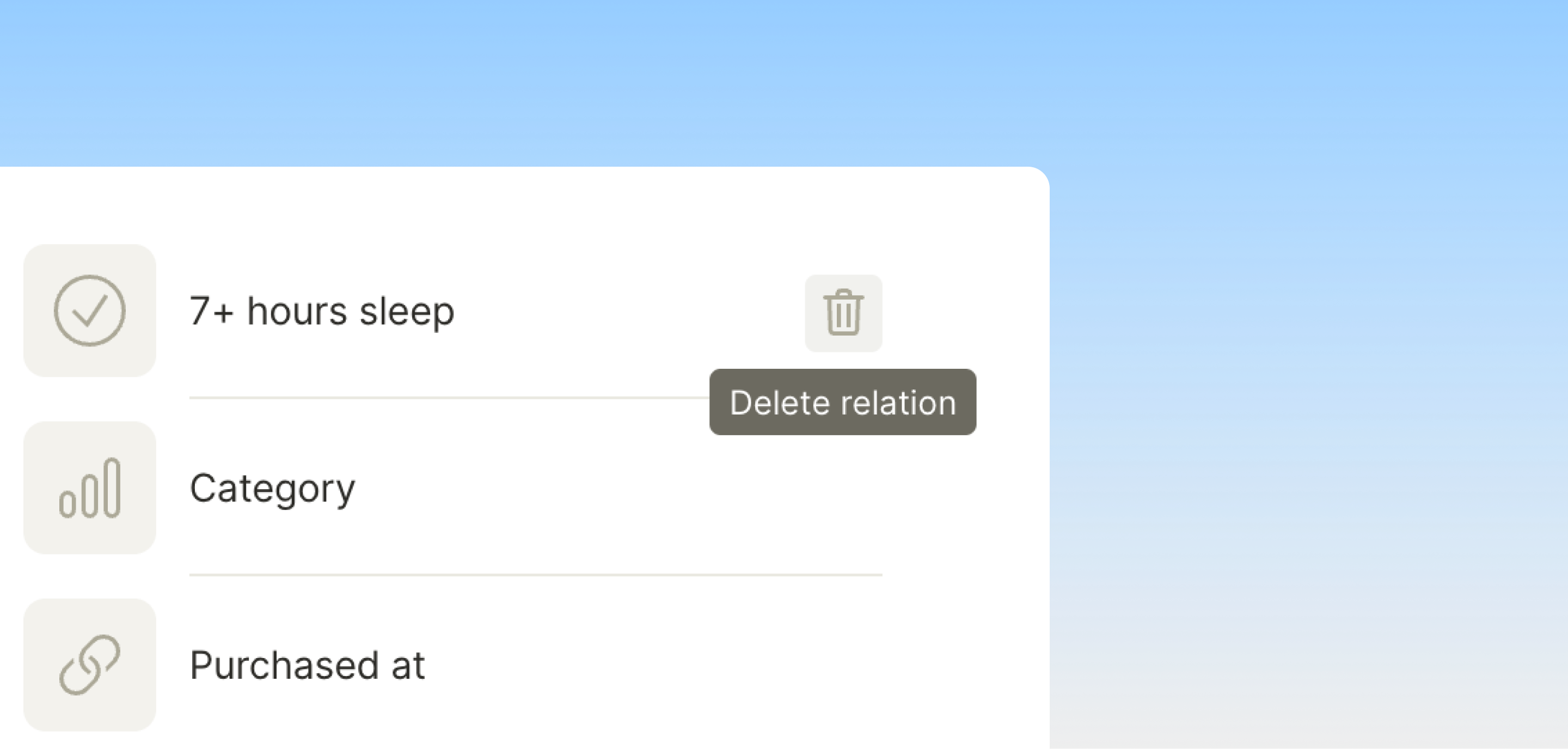 Introduction of Marketplace (Desktop, iOS, Android)
In case you're wondering where previously unused Types & Relations have gone, they're now conveniently stored in the Marketplace, from which you can install those Types & Relations created by Anytype (and eventually, other users).

Access the Marketplace from the new 'Marketplace' tab in the Library on Desktop, whose contents are shown in all Type & Relation search menus on both desktop & mobile. Tapping on 'Marketplace' Types & Relations from the editor will install these entities, so you won't need to visit the Library.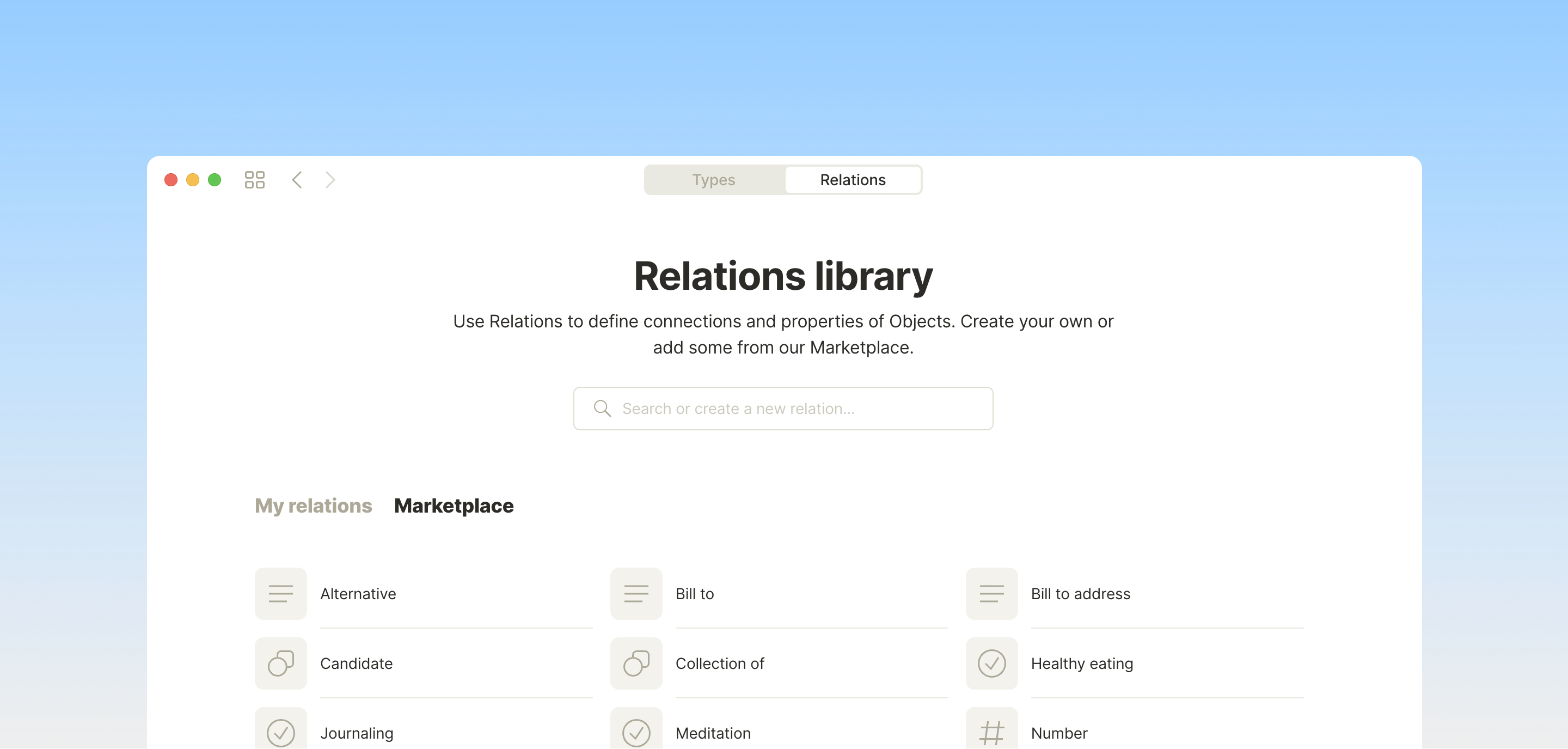 Sets by Relation (Desktop, iOS, Android)
Step 1 towards making Sets more flexible: Set by Relation! Sets are no longer just limited to Types; you can now create Sets by filtering for Objects which share a given Relation.

Quick hack for anyone who wants an overview of all Objects in their account: Create a Set by Relation: Creation Date, and…ta-da!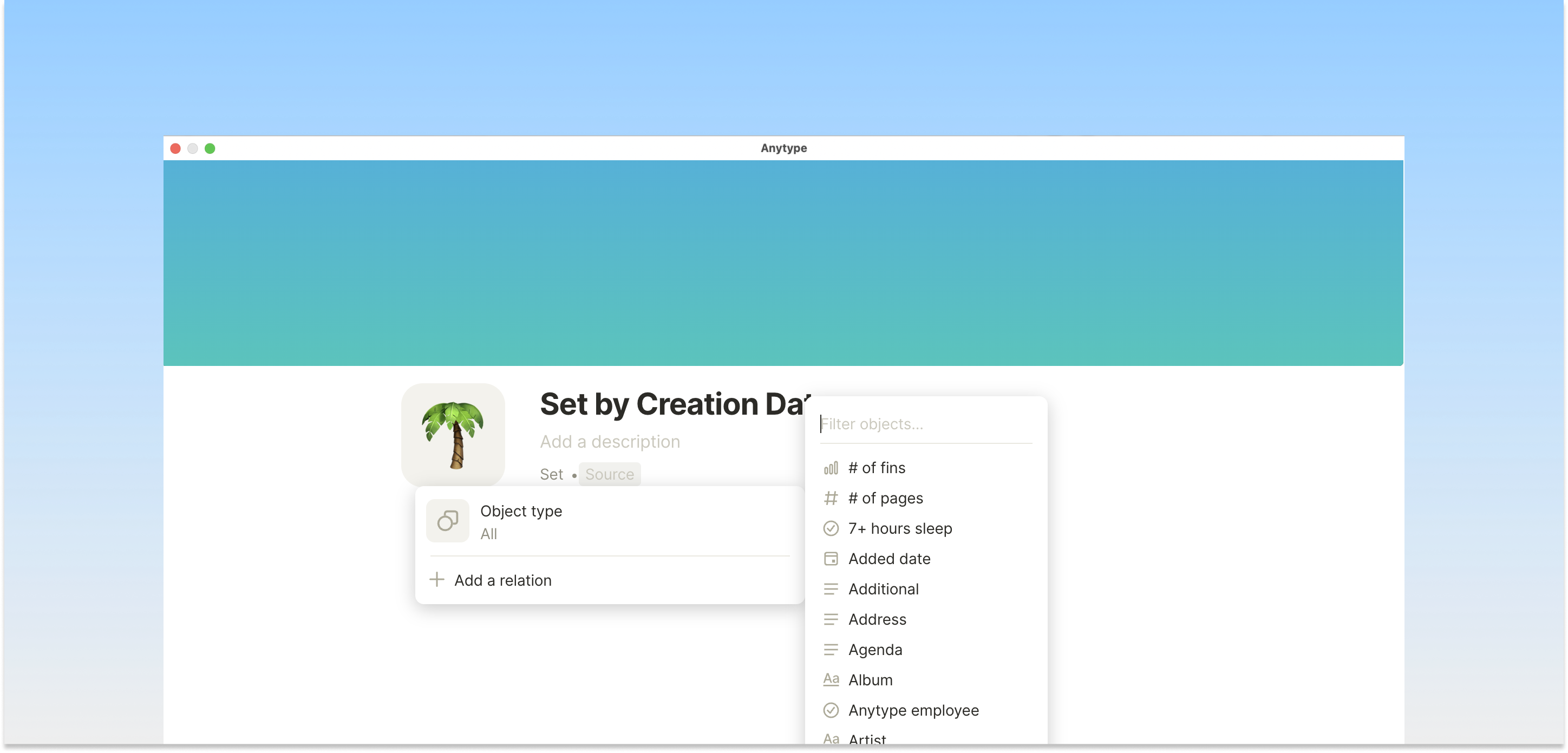 'Link-to' option added to Object menus (Desktop, iOS, Android)
You now have an easy way to link Objects with each other, which doesn't require editor blocks. Use the 'Link to' option in the Object 3-dots menu to create direct links and quicker association between Objects.
Multi-Select, Delete, Link from Graph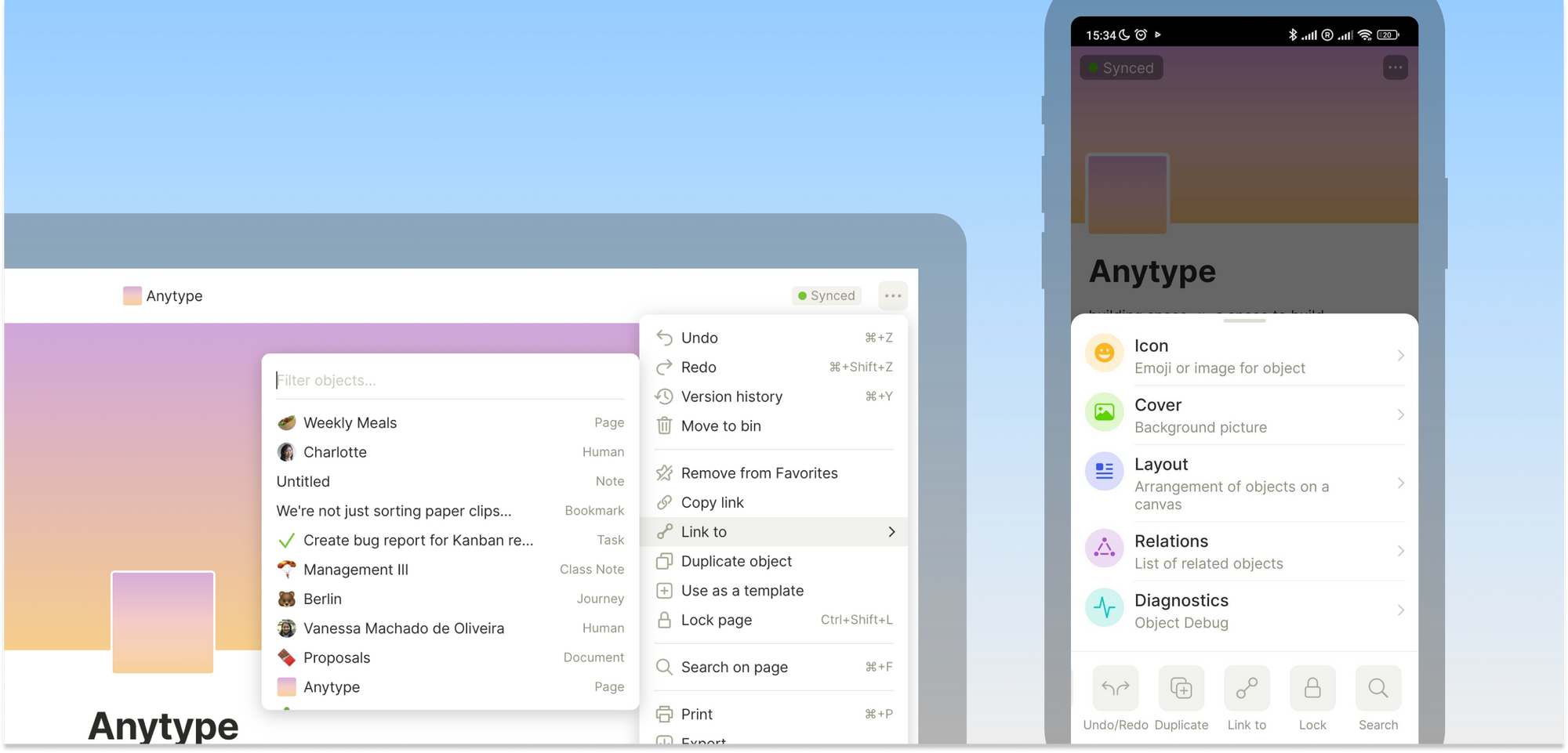 Type creation on-the-fly (Desktop, iOS, Android)
It's now possible to create or install new Types in Editor without needing to visit the Library.
Whether creating an Object for the first time or changing its Type, use the dropdown to turn your Objects into whatever's top of mind. On mobile, installation of Marketplace Types from editor is possible; meanwhile, custom type creation will need to be managed on Desktop.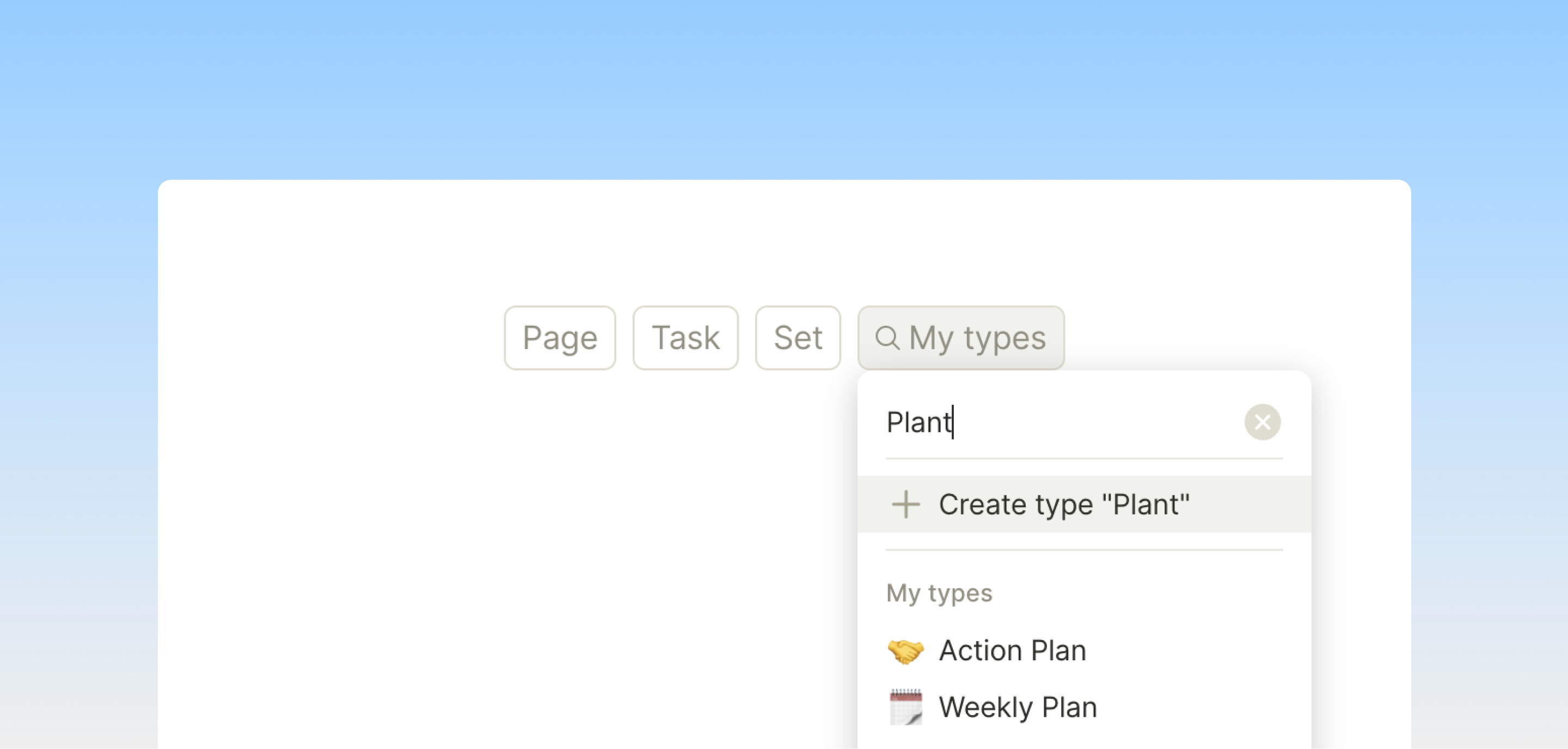 ...for a full update please visit the Release Notes section of our Community Forums. Lots more planned in the coming weeks, see you back here soon!